O'Neill, Neb. — Immigration and Customs Enforcement (ICE) and Nebraska State Patrol officials are apparently conducting an immigration raid throughout O'Neill including the O'Neill Ventures tomato plant on Highway 281.
"I can't tell you much as this point because we have an ongoing operation going on," said Carl Rusnok, an ICE spokesman.
The investigation began Wednesday before 9 a.m. NSP law enforcement officials are currently blocking the entrance to the plant and armed officials have surrounded the building.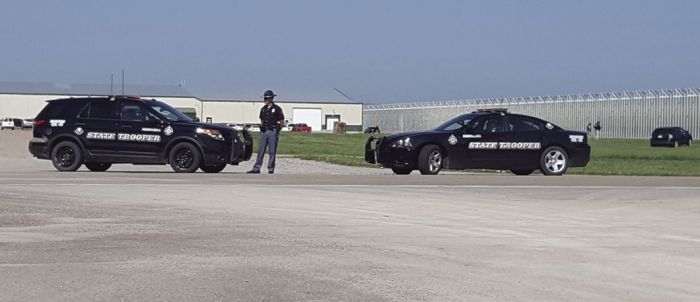 A Homeland Security bus exited the plant around noon. The plant employs around 80 people. It is unclear how many illegal immigrants were detained on the bus.
Law enforcement officials were at a residence on East Benton Street early this morning. It is unknown at this time if anyone was detained.
Other businesses allegedly raided in O'Neill included the Tienda Mexicana grocery store and La Herradura, both located near Third and Douglas streets.
According to the U.S. Census Bureau Holt County has an estimated 507 Hispanic residences as of 2017, up from 306 in 2010.
This story is still developing. The Holt County Independent will update as more information is made available.