Scottsbluff Police are investigating a two vehicle accident at Avenue I and Highway 26 shortly after 1 p.m. where two people were taken to Regional West Medical Center with what appears to be minor injuries.
The vehicles were heavily damaged, possibly totaled. The Nebraska State Patrol provided traffic control while the Scottsbluff Fire Department cleaned up debris.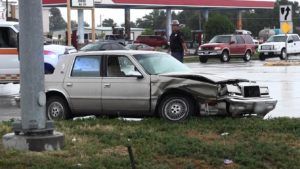 Police also responded to a minor accident at Avenue I and South Beltline Highway shortly before noon. One person took themselves to the hospital as a precaution.