Gene Curtis
Operations Manager & Morning Show on Max gcurtis@ruralradio.com
Born and raised in a cornfield in Sodtown, NE (Look it up. It exists!). In elementary school I was told by a teacher that I needed to be quiet because, and I quote, "You'll never make a living by talking". I took that as a challenge and I'm now approaching 30 years in the broadcasting business. I've worked in Kearney, Grand Island, Hastings, Lincoln, Omaha, Lexington and now, very proud to be in York. I've been playing country music for so long, I remember introducing most of the great artists we play on Max Country 104.9 as "Here's a brand new singer". I look forward to playing the best country music for you every day. Feel free to come find me on Facebook or Twitter and send me a friend request, and thanks for listening to Country's all time hits, Max Country 104.9!
Frank Green
KOOL 103.5 News & Morning Show fgreen@ruralradio.com
Born and raised in Grand Island - GIHS Class of '66 BA Communication Arts Wayne State College '70 MA Radio/TV & Rhetoric Colorado State University '72 Began Broadcasting career in 1968 at KTCH Wayne and has worked at numerous stations including: KCOL Ft. Collins CO-KUAD Windsor CO-KFKA Greeley CO-KBTV/KBTR Denver CO-KLMS Lincoln NE-KLIN Lincoln NE Was Head Softball Coach (3 GPAC Titles) and Business Instructor at Concordia for 11 years Married to Wife Cindy for 40 years. Cindy is Athletic Office Manager for Concordia University Athletics 3 Grown Children - Lana-Dara-Adam 8 Grandchildren Grace-Haley-Greeley-Hennessey-Ella-Millie-Canaan-Able
Doug Becker
Mornings on Kool 103.5 dbecker@ruralradio.com
I reside in York Nebraska and am married to my wonderful wife Ethel.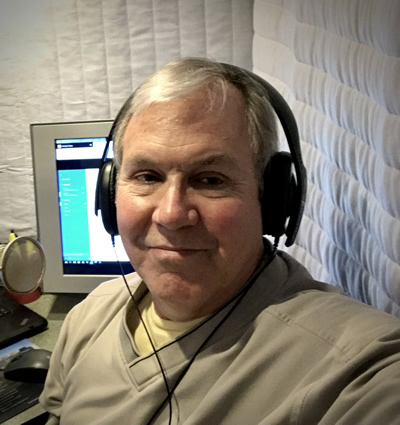 Kevin Cooper
Afternoons on MAX Country kcooper@ruralradio.com
Coop's professional broadcasting career began as a voice-over announcer at a commercial station in Illinois, while he was a student at Western Illinois University. After working in radio in Illinois and Iowa, he came to Omaha, eventually handling morning drive at two stations. In 2003 he left radio to pursue business opportunities, which would take him to locations around the world. In 2017, Coop was lured back to broadcasting to be a part of the Rural Radio Network. He says, "I am absolutely thrilled to be back on the radio. Thank you to everyone in Nebraska and the RRN for making me feel like I never left!" In between his radio and voice- over career, Coop and his wife Lora are active in their church and love spoiling their three children and three grandchildren.
Parker Cyza
KTMX/KAWL Sports Director pcyza@ruralradio.com
Parker Cyza is the Sports Director at KTMX/KAWL and began this position in February 2021. Since 2017, he's been a freelance sportscaster for local teams in the Max Country and KOOL Radio listening area. Parker began his radio career in Lincoln, producing and hosting his own midday sports talk show on KNTK 93.7 The Ticket discussing Husker athletics, plus local and national sports. In college at the University of Nebraska-Lincoln, he worked at the college radio station KRNU, where he broadcasted games for Husker football, basketball, volleyball and Lincoln-area high school sports. In the summer months when Parker isn't on the radio, he's more than likely on the golf course on his everlasting quest to break par. Along with being the sports director, he hosts weekdays from 10a.m. to 2p.m. on KOOL.
Anthony Jacobsen
Sales Manager ajacobsen@ruralradio.com
I currently live in Hastings Nebraska. I earned my degree in the Welseyan Advantage program while working full time and starting my family with the birth of my first child. I enjoy working with people to see how my talents can help them both personally and professionally.